With over 100,000 creators and businesses trying to connect with TikTok's millions of active users, getting your business to stand out among the crowd can feel like an impossible task.
The good news? It's not when you're optimizing your content for TikTok search engine optimization (SEO).
On this page, we'll help you tackle the basics of TikTok SEO, including how you can start optimizing your content to rank in TikTok searches and reach new audiences. Stay tuned as we cover the following topics:
What is TikTok SEO?
TikTok SEO ranking factors
5 tips to optimize your videos for TikTok SEO
What is TikTok SEO?
TikTok SEO is the practice of optimizing your TikTok content to enhance its visibility and help it appear on search results and users' For You Page (FYP). TikTok employs an algorithm to help determine what content to show people and where: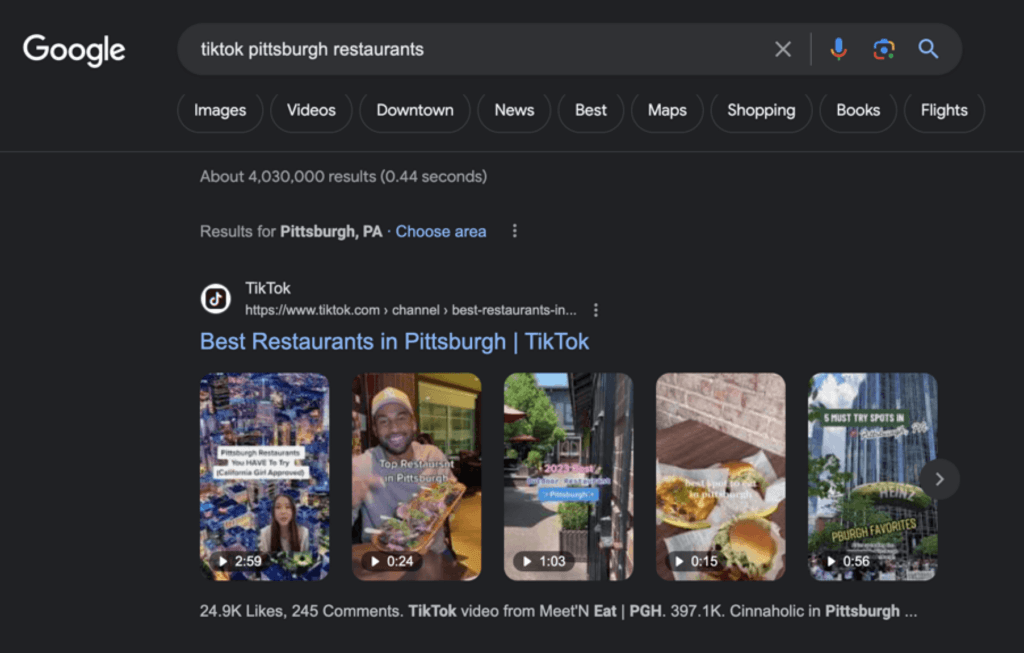 Like traditional SEO, TikTok SEO is all about understanding how the TikTok algorithm works and optimizing your content accordingly to increase your profile's discoverability.
This discoverability extends to Google, too — when prompted, Google displays relevant TikTok videos on results pages, making it all the more important to optimize your content for TikTok SEO.
TikTok SEO ranking factors
So, how does the TikTok algorithm work?
Great question! To understand how the TikTok algorithm works, you need to know how TikTok ranks content. TikTok uses three key factors to rank content for search results and populate FYPs:
User interactions
Video information
Account and device settings
Keep reading to learn about the details of these TikTok SEO ranking factors.
1. User interactions
The TikTok algorithm looks at how users interact with videos. These user interactions include:
Likes
Comments
Shares
Saves
Favorites
Follows
Completions
Skips
Content and creators you hide
2. Video information
TikTok's SEO algorithm also looks at video information to gather context and better understand how it should be ranked. Primarily, the algorithm looks at:
Hashtags
Music and sounds
Video effects and filters
Captions (and keywords included in them)
3. Account and device settings
Finally, the algorithm looks at your account's settings when determining your TikTok SEO ranking. These factors have a lower weight than user interactions and video information. This feature includes account information like:
Language preference(s)
Country settings/location
Device type
5 tips to optimize your videos for TikTok SEO
Now that we've established how TikTok SEO works, let's dive into some tips for optimizing your videos for TikTok's algorithm:
1. Conduct TikTok SEO keyword research
Like traditional SEO, keywords play a big part in what search queries your content will appear under. Conduct keyword research to get a general idea of what words and phrases people use when searching for something on TikTok.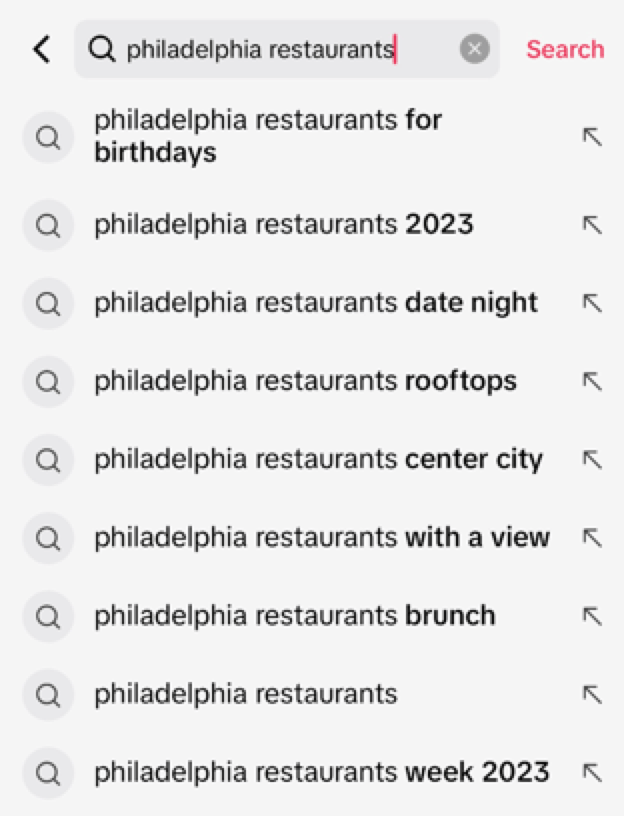 The best way to start conducting TikTok keyword research? Go straight to the app itself. TikTok auto-populates the search bar based on popular keywords related to your query. Scroll through those options and look for ones related to your content to get some inspiration on keywords to target.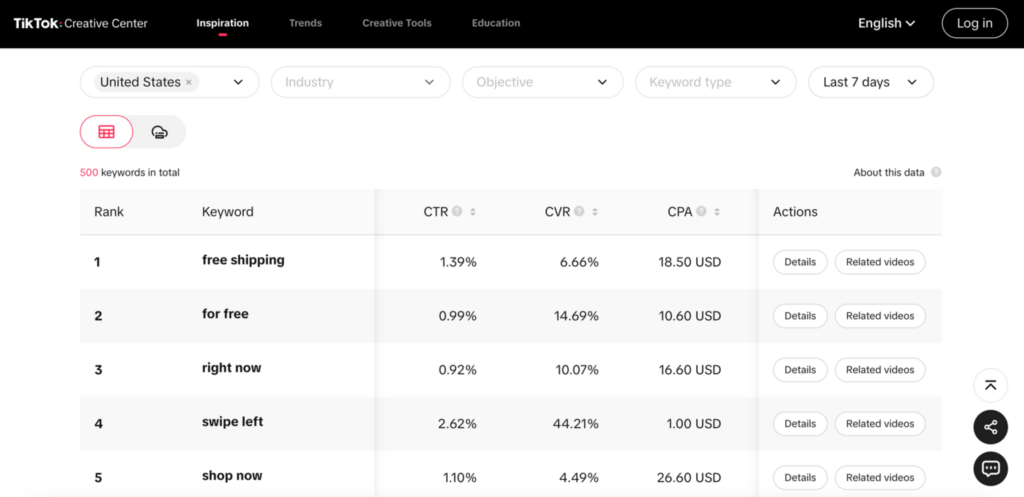 Want to go after the heavy-hitting keywords? TikTok's free SEO keyword research tool, TikTok Insights, shows you the top trending keywords globally. With it, you can pull keyword insights like keyword click-through rate (CTR), conversion rate, cost per action (CPA), and more.
2. Use TikTok keywords and hashtags
Once you've researched and compiled a list of relevant keywords, start incorporating them into your videos. You can do this in several ways, including captions, hashtags, subtitles, and on-screen text.
When writing video captions, include keywords naturally (i.e., avoid keyword stuffing) to add context to your TikTok. Additionally, you can use your keywords as hashtags to help your content appear under those tags in search results.
For example, if you're a brunch restaurant in Philadelphia, you may use keyword-driven hashtags like "#PhillyBrunchSpots," "#PhiladelphiaBrunch," or "#PhillyFoodies."
You can also incorporate TikTok SEO keywords into your content through closed captions and on-screen text, enticing users to click on your video when scrolling through search results.
3. Know your audience
Your audience's preferences and viewing habits play a significant role in video visibility, so you must understand who you're trying to reach when creating videos for TikTok SEO.
When you understand your audience, you can create TikTok content directly appealing to them. Keyword integration is important, don't get us wrong, but your video content will entice users to interact with your profile.
Familiarize yourself with your audience, their interests, and viewing habits to create and deliver content that drives engagement, thus bolstering your TikTok SEO performance.
4. Participate in TikTok trends and challenges
When you think of TikTok, you probably think of the countless viral dance challenges, trending sounds, and memes that have emerged from it. As annoying as you may find some of them, they can do wonders for your SEO visibility.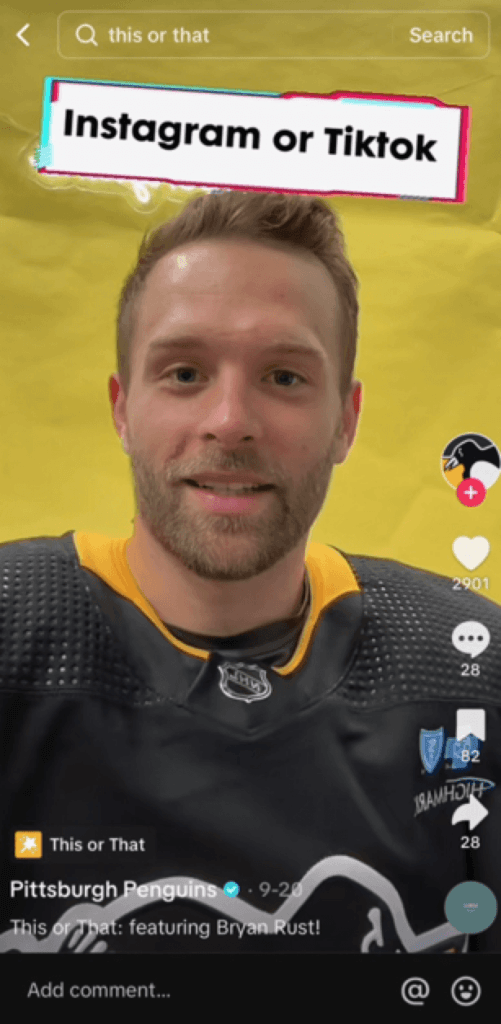 Participate in TikTok trends and challenges to get in on the action and potentially put your brand on the map. Think about it: if many famous TikTok creators got their start from partaking in a trend, why can't your business do the same?
5. Engage with your audience
Finally, improve your TikTok SEO strategy by engaging with your audience. It's one thing to create and post content that speaks to your audience, but it's another to speak to them directly.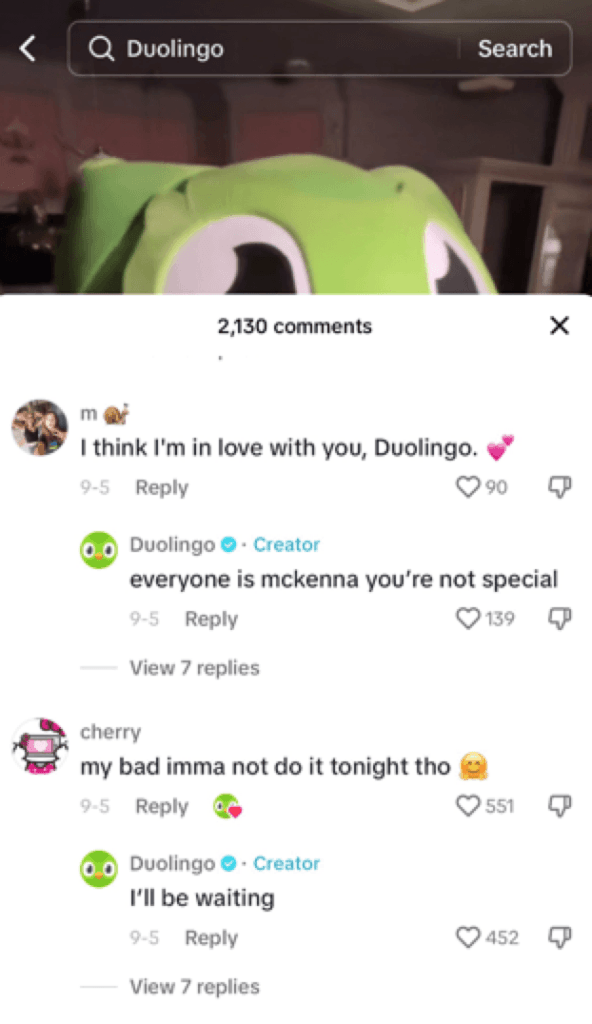 Interacting with your audience in the comments section under TikTok videos counts as user engagement, signaling to TikTok's algorithm that your content is starting conversations and engaging users. These interactions show that you're an active member of the TikTok community and add some leverage to your existing content, boosting overall visibility.
Not to mention, engaging with your audience helps build relationships with current and potential customers and can leave positive, lasting impressions on them.
Go viral with TikTok SEO
It may take time for SEO to start working its magic, but that's not the case with SEO.com.
You can start working with the SEO and social media experts at SEO.com today to begin planning your TikTok strategy. From keyword research to user engagement strategies, our team of TikTok-obsessed strategists can help you develop a TikTok SEO strategy that reaches your target audiences.
Contact us online today to learn more about how you can partner with SEO.com for custom TikTok SEO services.
Source link