A request for proposal (RFP) in marketing is an efficient way of finding the expert help you need to grow your brand.
Without one, it's easy to pick the wrong digital marketing agency partner and get stuck paying for services that don't benefit your business.
In this article, you'll learn what an RFP in marketing is and how to create one. We've also included a free RFP template to streamline your writing process.
What Is an RFP in Marketing?
A request for proposal (RFP) in marketing is a written document businesses can distribute to marketing agencies and freelancers to invite proposals for a project or ongoing relationship.
For example: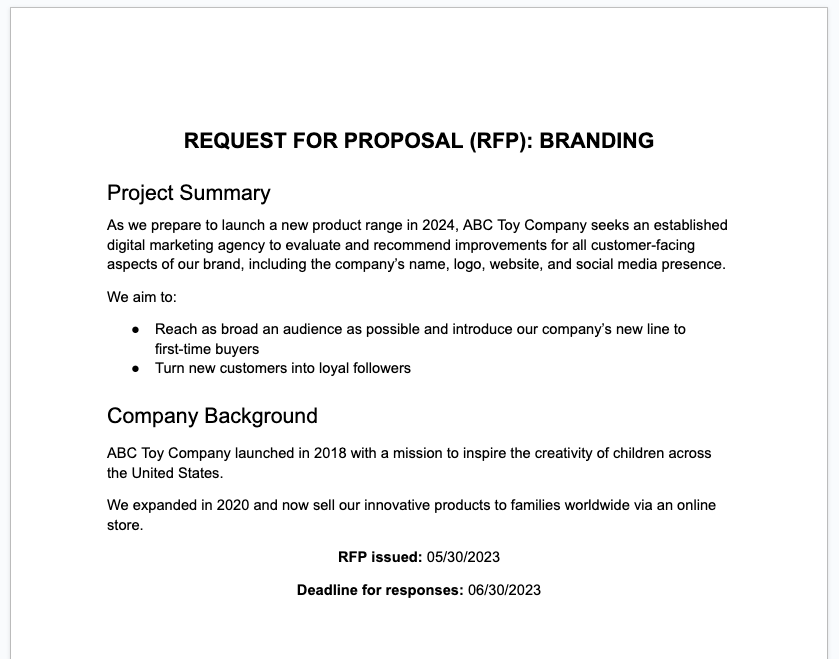 Companies can send these documents to specific agencies, online communities, or industry directories. Or, for maximum reach, they can publish requests online.
Recipients then respond with quotes, details of their suitability and experience, time frames, and contact information. This information helps the requesting company decide which vendor to use.
The alternative to an RFP is a less formal process where a project manager or team leader researches and identifies potential vendors before approaching them via phone or email.
Why Issue an RFP?
An RFP is a fast and easy way to find expert marketing support.
When potential agency partners come to you, it saves you time, helps you connect with valuable contacts, and enables you to launch effective campaigns faster.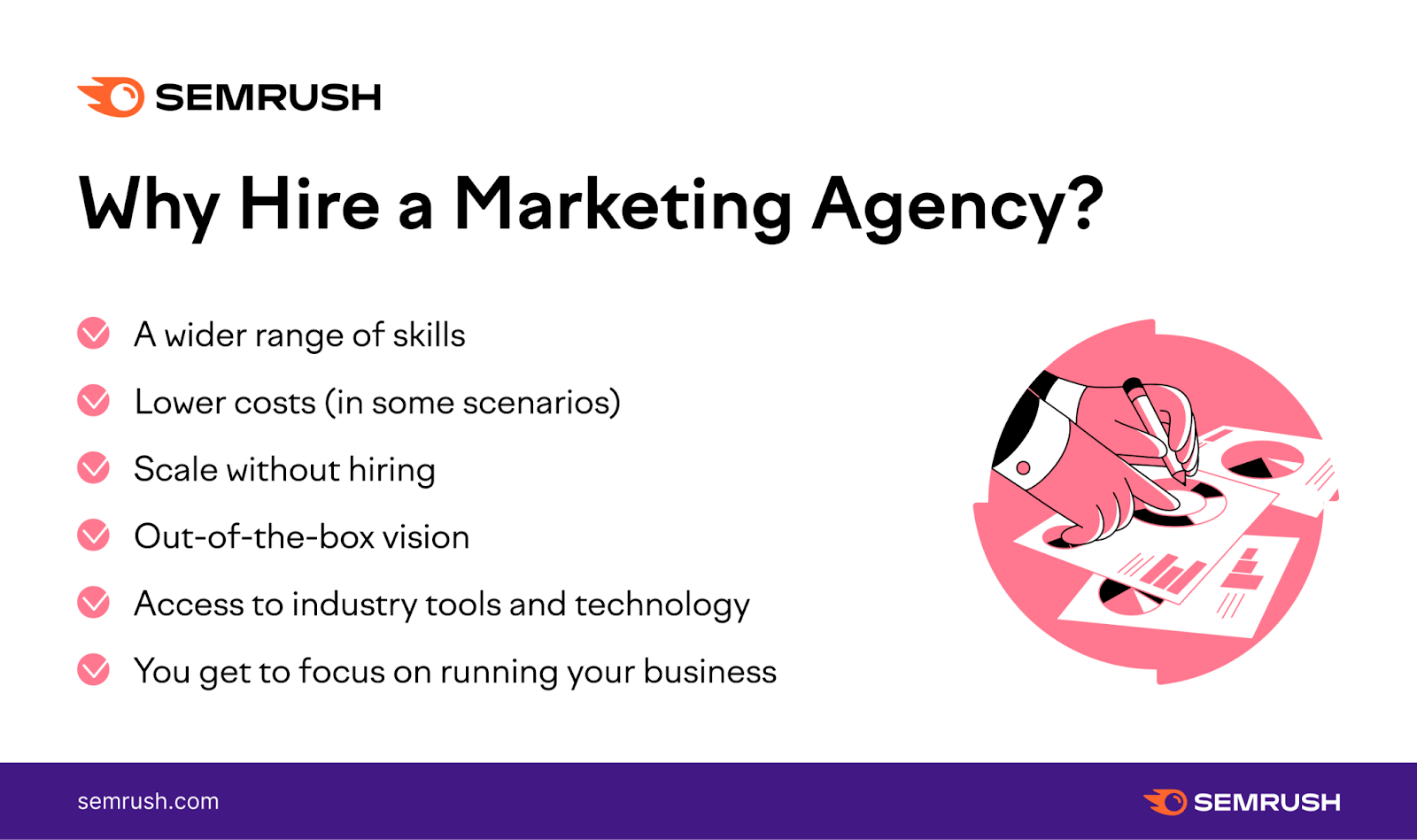 Compared with a less formal approach, RFPs offer:
More efficiency: A formal, standardized procurement process ensures agencies have the necessary details and respond with relevant information. It streamlines decision making and communication so you can launch your project sooner.
Greater reach: RFPs introduce your business to vendors outside your established network. It's a chance to form valuable relationships with service providers you wouldn't meet otherwise.
Access to vetted solutions: Many organizations that compile lists of vendors assess applicants based on experience, resources, and expertise. That helps issuing companies find suitable partners sooner and achieve better outcomes.
Inviting providers to pitch for work also encourages competition, which can lead to lower project costs.
What Does the RFP Process Look Like?
Regardless of the objective, most marketing RFPs follow a similar structure. It's this standardization that makes the approach so efficient.
Here's how the RFP process goes from an issuing company's perspective:
Set Your Objectives
Start by determining what you need.
For example, high-level objectives may include:
When you've decided what to aim for, you'll know who to target and what to include in your request. 
For example, if you're planning a brand revamp, you can tailor and distribute your RFP document to branding specialists. It ensures you'll only get responses from companies with relevant experience and expertise.
This stage will likely involve online research and internal meetings. Depending on the scope of work, you may even discuss your business goals with a marketing consultant. They'll advise on which goals to prioritize.
Assemble Your RFP Team
Gather the teams and people your project impacts.
Involving internal stakeholders early helps you understand everyone's objectives and priorities before writing your RFP document.
For example, if you're reaching out for support with search engine optimization (SEO), the RFP team might include a:
Marketing manager
Website administrator
Website designer
Project manager
If you outsource any related work, it may be helpful to involve your contractors. External stakeholders for an SEO RFP could be freelance content writers, web developers, and even clients.
A definitive RFP team also makes delivering progress updates throughout the project easier. You'll know who to invite to meetings, include in emails, and share documents with.
Draft Your RFP Document
With your objectives, priorities, and research fresh in your mind, write your request.
Be sure to include the following:
Information about your company
The purpose of your RFP
A project overview with specific deliverables (if you've decided on these already)
Details of how you'll manage the RFP process and resulting relationship
Key dates and deadlines (e.g., the deadline for RFP responses)
Important contacts within your business
Your broad selection criteria (e.g., relevant experience, pricing, etc.)
Then, proofread the draft to ensure it's easy to understand and error-free. An unclear brief could deter suitable partners from responding.
Pro tip: Use Grammarly, Hemingway App, or a similar grammar-checking tool to streamline your writing.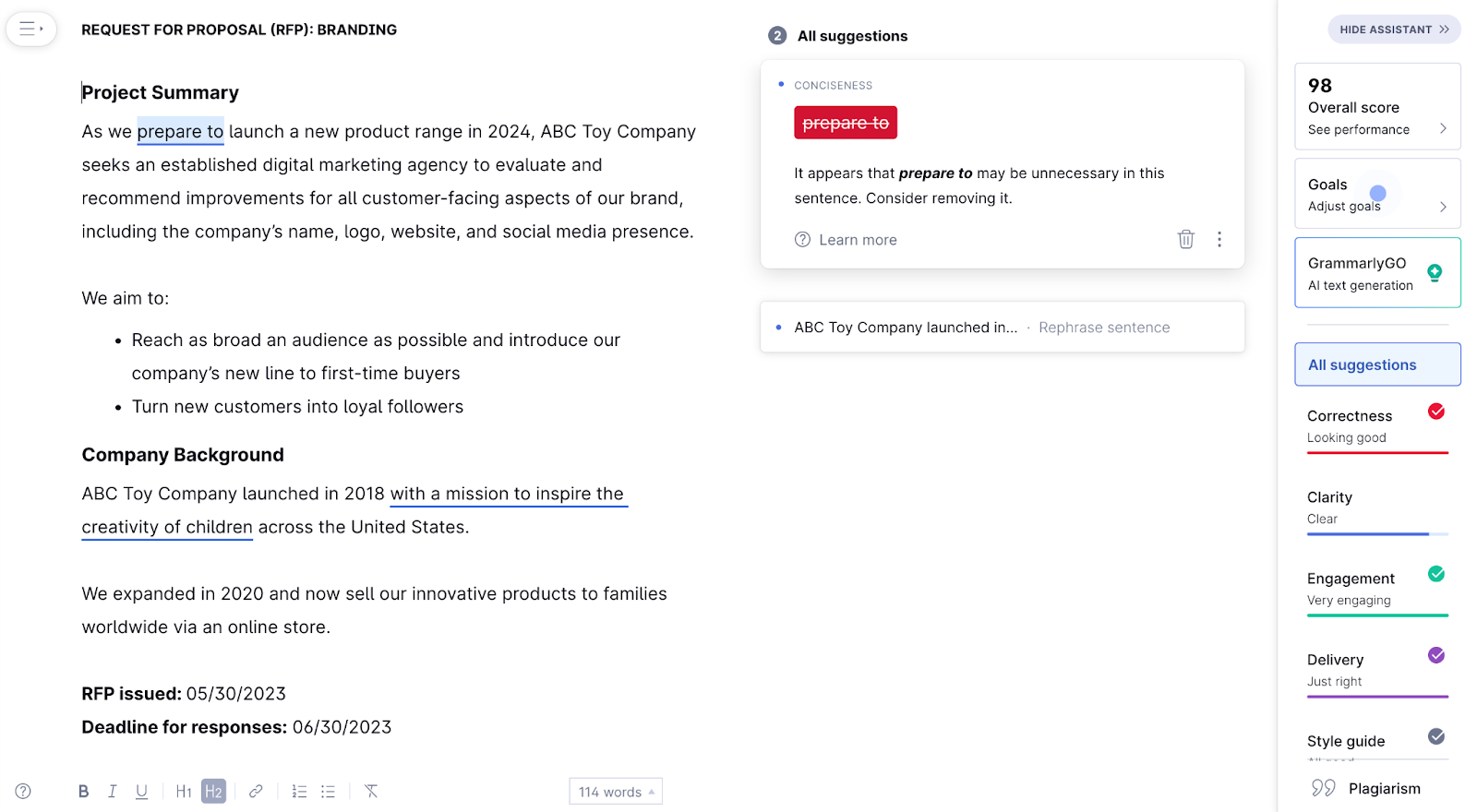 Distribute Your RFP Document
There are various ways to distribute an RFP, each with unique considerations.
Channels include:
Existing Contacts
If you've worked with marketing agencies before, you might send your RFP to a handful of existing contacts to gauge interest in your project.
By putting your request in front of people you know and trust, you'll minimize the risk of picking unsuitable partners while streamlining the assessment stage.
Reaching out to a small number of potential partners also allows you to tailor your wording and requirements.
For example, you might create different versions of your RFP document to reference previous projects. Or address each one to a specific person to make it more personal.
For this route, previously established communication channels work best.
If you'd typically email this contact, attach your RFP document to a new message. Or, if your previous relationship involved shared documents, give the contact access to the doc and encourage them to provide feedback in the comments.
Established Groups and Lists
You can leverage industry groups and online communities to reach people in specific fields quickly.
This way, you get to reach experts you haven't yet connected with while retaining some control over who sees your request.
For example, if you're looking for content marketing support, you might contact members of ProCopywriters' UK directory: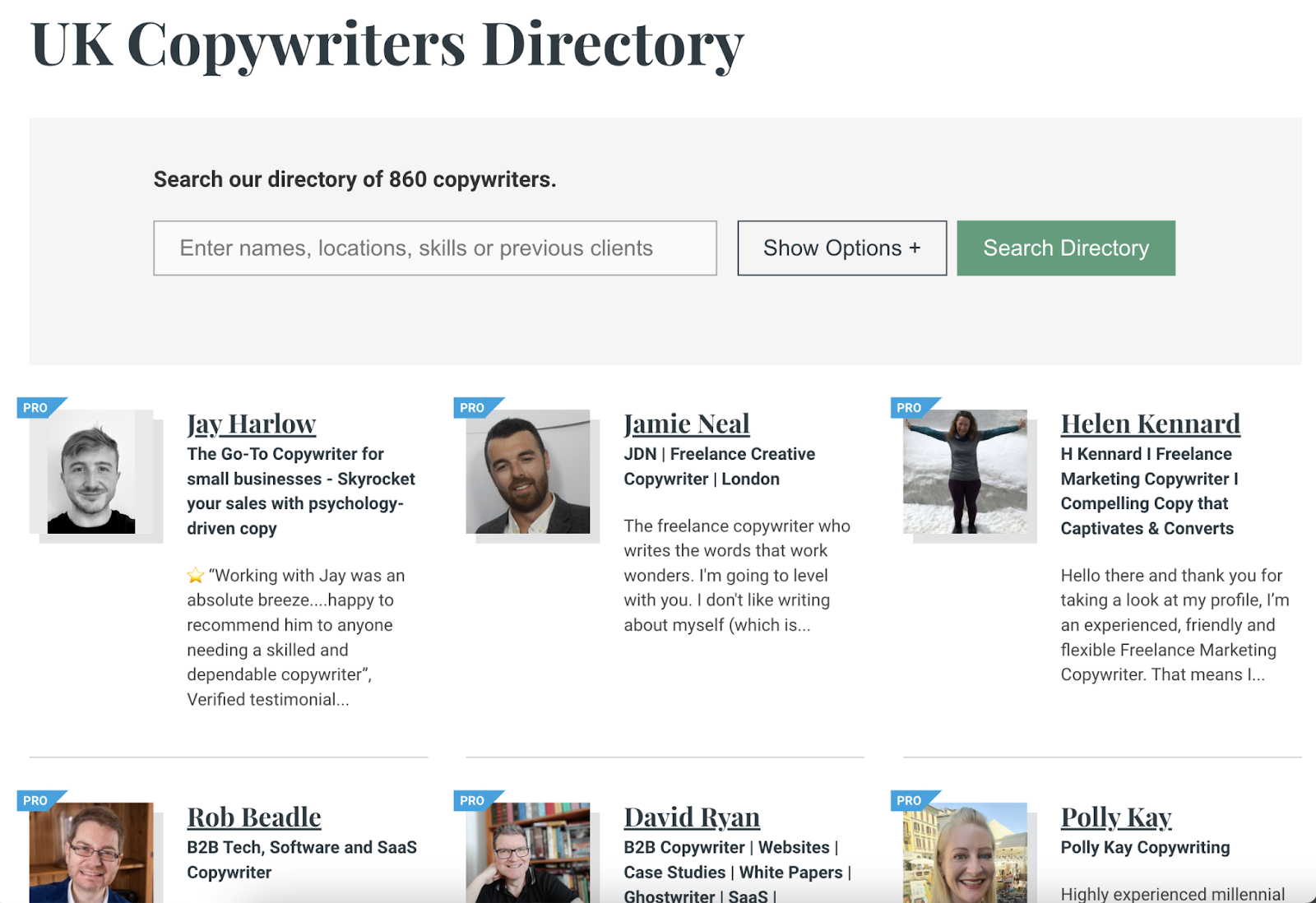 Alternatively, you could advertise the opportunity as a job:

Social media communities are helpful, too. If you want to reach SEO specialists with small business experience, this LinkedIn Group could be a great starting point: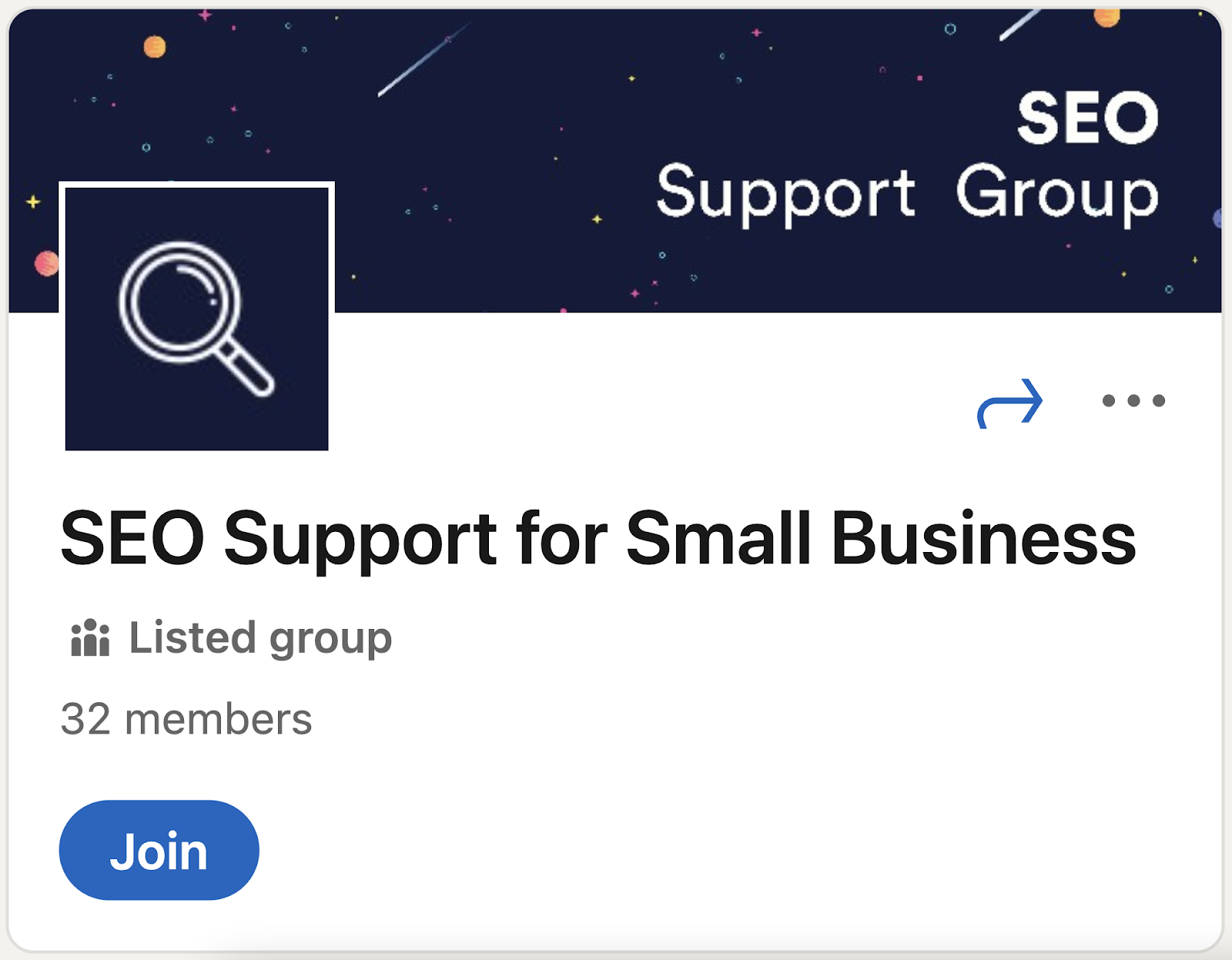 Picking familiar groups can help you attract relevant responses. You'll likely know members' suitability for the project before you post.
Another way to find qualified contractors is through an agency partner platform. Semrush's Agency Partner Platform pairs businesses with highly qualified and experienced agencies to meet virtually any marketing needs.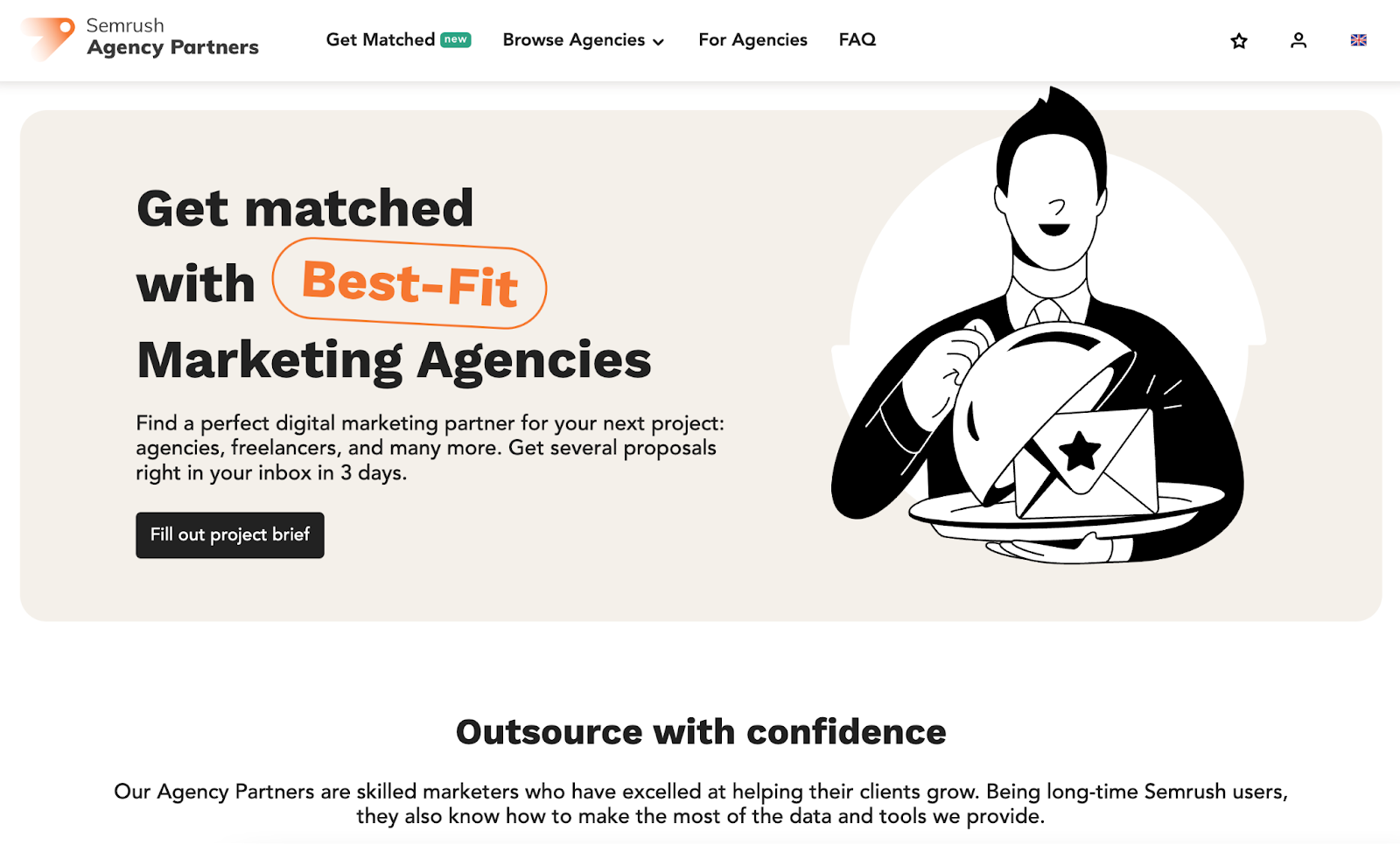 Your Website and Social Media Profiles
For maximum reach, publish your RFP on your website and distribute it via your social media channels.
On your website, you could publish the RFP on:
Your job listings page
A dedicated landing page
A blog or news page
On social media, focus on the channels where relevant freelancers and agency decision-makers are most likely to follow your brand. For example, your LinkedIn profile likely has more relevant followers than your Instagram account.
If you're concerned about customers seeing your request, use a personal profile with valuable connections.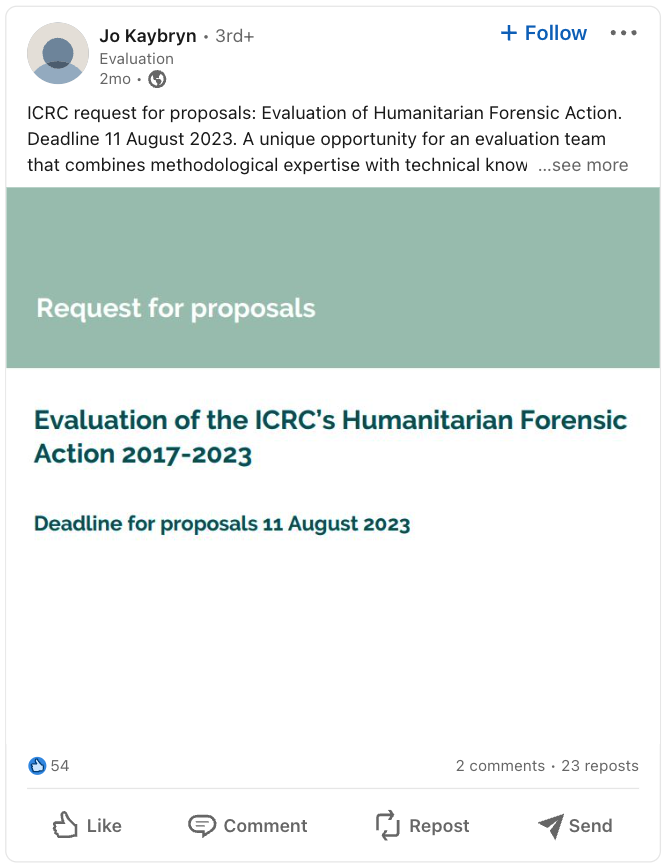 Remember that a public RFP is equivalent to an open invitation. Even if you lay out your selection process and criteria upfront, you may still get low-value replies from unqualified followers. And you'll need the time to sort through the bidders to find the best ones.
However you distribute your RFP, make the deadline clear and offer to answer any questions respondents may have. Inviting communication will help recipients rule themselves in or out of the running—and make it easier for you to find the best candidates.
Choose Your Partner and Onboard Them
Once the submission deadline has passed, you'll need to review the proposals.
Review each respondent's capabilities, experience, proposed solutions, and pricing to find the best match for your business and marketing project.
If any respondents have listed client references, contact them.
You'll want to check:
The accuracy of the agency's claims
The outcomes of the client's projects with this agency
If it's clear which potential partner you want to work with, set up a meeting to discuss next steps.
Alternatively, build a shortlist of the front runners and let each know you're considering your options. You may be able to negotiate costs and time frames with agencies keen to get your business, though you shouldn't go by these factors alone.
What to Look for in RFP Responses
Knowing what to look for will allow you to compare proposals efficiently. So, you can hire the right agency and get to work sooner.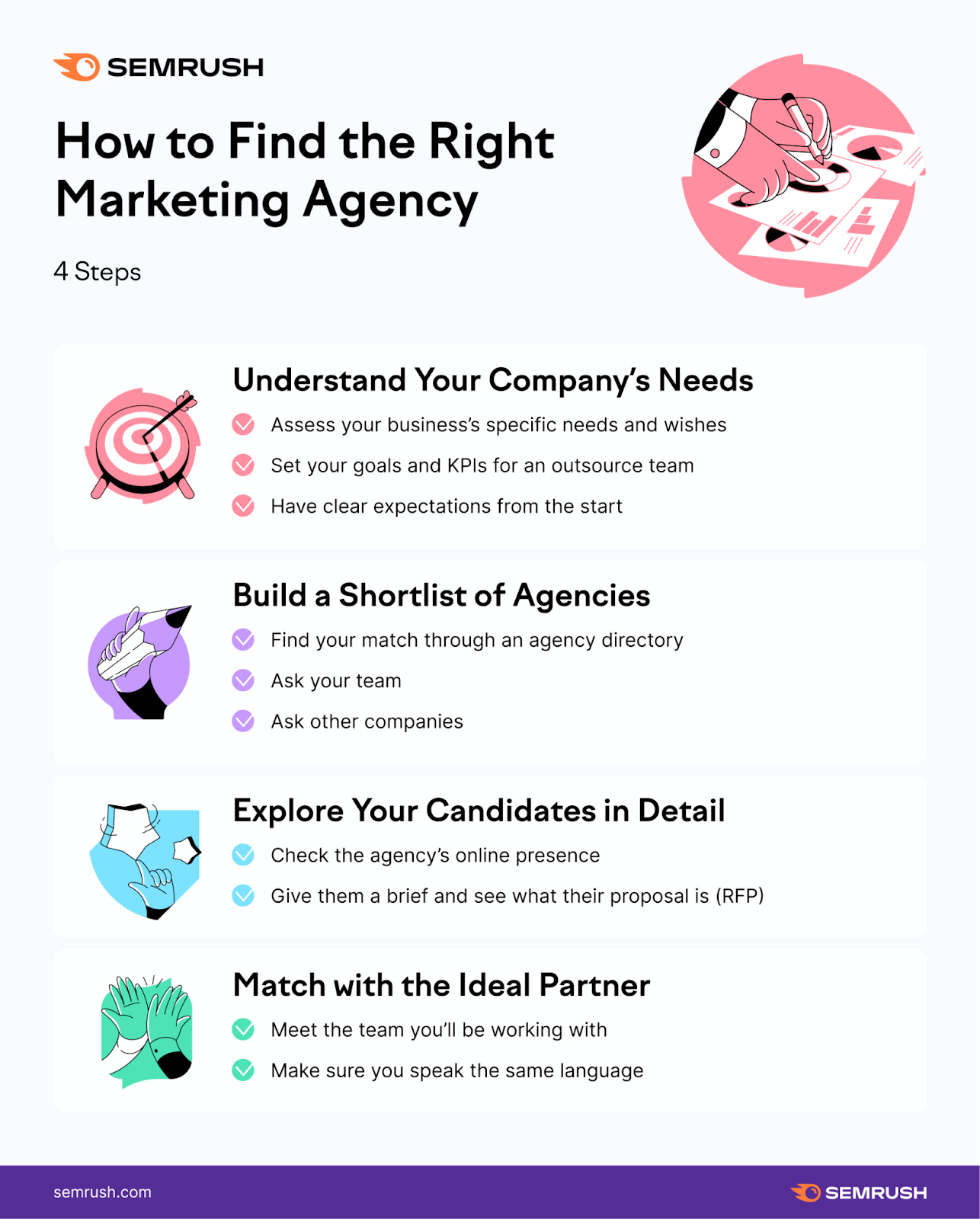 Here are four telltale signs of a solid RFP response:
Precise Intentions That Align with Your Objectives
Has the vendor read your RFP properly or are they just making a generic sales pitch for their business?
The latter indicates a lack of care, and that's likely to show in their service, too.
Look for signs of personalization, like your contact and company's names and a high-level understanding of your product or service.
Genuine Differentiators
Look past meaningless sales phrases like "award-winning" and "market-leading" to find evidence of a vendor's quality and success.
Helpful supporting information includes:
Real examples of previous work (especially if it's relevant to your project or industry)
Details of specific awards
Links to results-based case studies
Recognized industry certifications
Third-party reviews (i.e., not just testimonials from the agency's website)
Contactable client references
If you need more evidence from someone on your shortlist, don't be afraid to ask.
An Estimate of Cost and Time Frames
A general idea of what the work will cost and how long it should take will help you rule out unaffordable solutions.
These figures won't, and shouldn't be, exact. For any agency to provide an accurate quote, they'll need to discuss the project with you in more detail.
A Willingness to Discuss the Project Further
If a vendor is keen to explore your needs further, it shows they value communication and want to do a thorough job. That bodes well for any future relationship you may have.
If a proposal meets all your criteria and you want to learn more, set up an informal meeting before committing to any work. It'll allow you to agree on details.
How to Write a Great Digital Marketing RFP
By following the same format every time you write a new RFP, you'll ensure recipients get the information they need to:
Understand what you're looking for
Choose whether to send a proposal
Create a helpful response
With that in mind, here are the key elements to include in your RFP document. You can follow along using our free RFP template.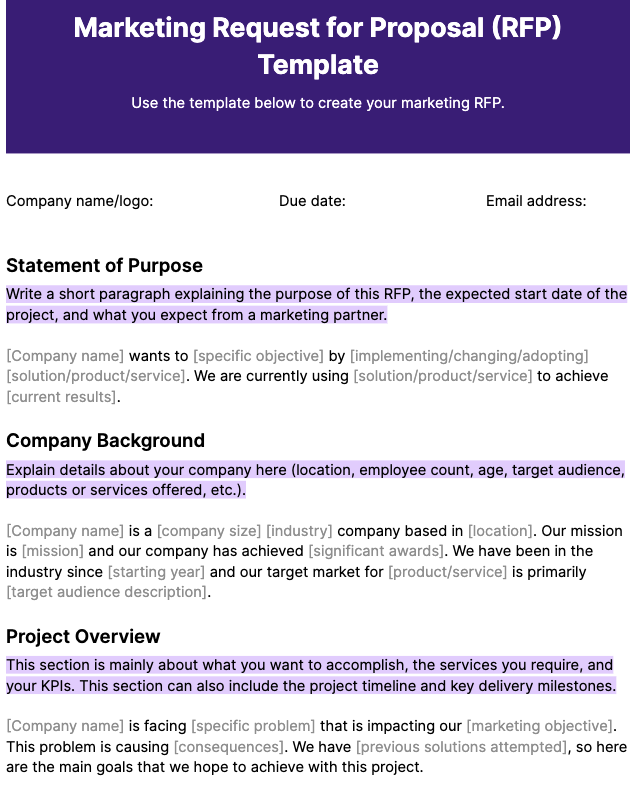 Statement of Purpose
Get to the point with your opener by briefly stating:
Why you need a proposal (i.e., the nature of the work and what you hope to achieve)
When you expect the work to begin
What you're looking for in a marketing partner
You'll have a chance to explore these themes in more detail later. But summarizing this critical information early will grab agency bosses' attention and help them decide whether to keep reading.
Company Background
Now, introduce your company.
This section should tell readers how you arrived at this point, where you're heading, and what type of client you'll be.
Include:
When your company started
Your location
An employee count (to illustrate business size)
Your target audience
The products or services you offer
High-level challenges you face
Short- and long-term business goals
To help with writing this, borrow some relevant information from your website's "about us" page if you have one.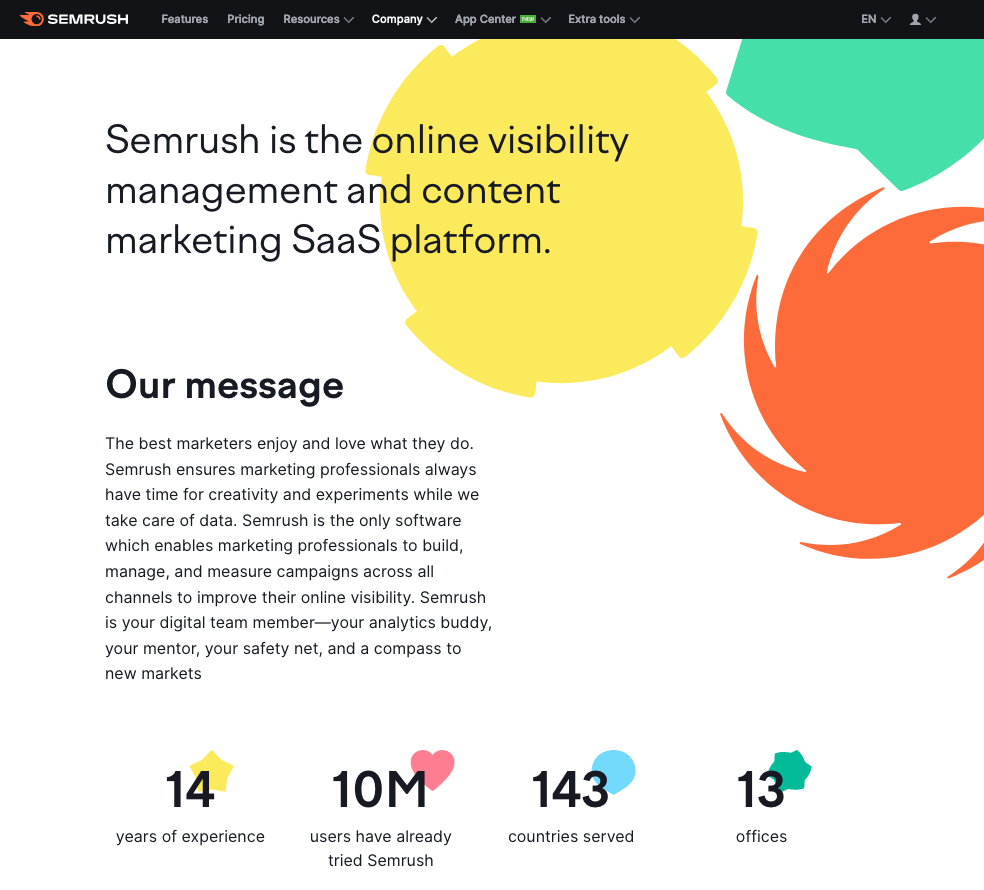 Your overview will help readers determine whether you'll be an excellent fit for their service.
For example, if you have five employees, a reader whose agency mainly serves large corporations is unlikely to be interested. Filtering them out at this stage will save you time in the long run.
Background information also helps agencies provide more accurate proposals, recommendations, and pricing estimates.
Project Overview
Give readers more detail about the project you have in mind.
Include:
What you want to accomplish: Why are you looking for digital marketing services? Perhaps you want to enter a new market, or maybe you'd like to grow your social media presence.
The services you'll need: If you know which services will help you achieve your goals, state them here (e.g., social media marketing for growing your online community or search engine optimization to drive more organic traffic).
A proposed project timeline (with key delivery milestones): When do you aim to start and finish this project? It'll help respondents gauge what's achievable and what resources they'll need, which means you'll get a more accurate proposal.
Key performance indicators (KPIs): Explain what project success looks like to you. For example, if you're building your online community, you might have a social media follower count in mind.
Although including a budget can deter unhelpful responses, it might encourage agencies to bump their costs (i.e., to match your estimate) or cut corners to win the contract. Instead, ask companies to provide an estimate in their proposal. You can always negotiate.
Also, be ready for respondents to challenge these points and make recommendations. The best agencies will ensure your goals are realistic. They may even spot opportunities to aim higher.
Other Helpful Information
Leave room to add any detail relevant to this project or potential relationship.
For example, if you want help to build and implement a new email marketing campaign, explain how you've used email marketing in the past—what drove results, what didn't, etc. Provide examples of existing work to illustrate your points.
And if you've worked with marketing agencies before, how did it go? Think about what went well and what didn't. This detail will help readers envisage your potential relationship so they can prepare resources.
Submission Process and Criteria
Close by telling readers what to do next.
This is your last chance to filter out unhelpful proposals, so be clear with your selection criteria.
Include:
Factors that will influence your decision (e.g., experience of similar work and agency size)
Non-negotiables (e.g., location and budget)
The types of information you want to see in proposals (e.g., examples of similar work, client references, and pricing)
Then talk about time frames. State the proposal submission deadline, how long you'll take to review proposals, and when you aim to make your decision.
Finally, explain how agencies should submit their proposals.
If you want proposals via email, provide a point of contact and an email address. If you've set up an online submission form, include a link.
Make RFPs Part of Your Digital Marketing Strategy
RFPs can help you find the expertise and support you need to achieve your marketing goals. They can save you time on your marketing efforts, which means you get the results you want faster.
You can also ensure you're working with the right digital marketing partner by going through our Agency Partner Platform. Use it to find qualified and experienced agencies to meet your needs in areas such as marketing strategy, web design, and graphic design. 
Source link